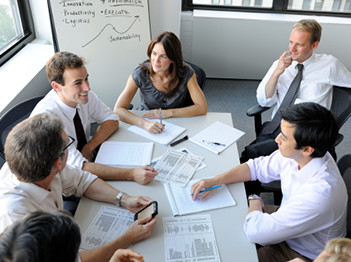 What We Do
Lincoln Financial Group is a leading financial services firm and Fortune 500 company. Our four core business areas — life insurance, income, retirement plan services and group benefits — are focused on supporting, preserving, and enhancing our clients' lifestyles and providing better retirement outcomes. Through the collaboration of more than 9,000 dedicated and talented employees, Lincoln Financial provides a diverse range of financial tools and advice to help people take charge of their futures.
Life insurance
Our life insurance products/solutions offer protection from life's unforeseen risks and the power to leverage assets, so our clients can accomplish more.
Financial protection for our clients' loved ones and their business
Income replacement options
Supplemental retirement income
Income
Our income products/solutions are long-term savings vehicles to help individuals generate retirement income. These products are designed to grow and protect their money in the years leading up to retirement and then turn that money into an income stream to fund living expenses during retirement.
Retirement plan services
Our retirement plan services products/solutions are designed to help employees save income for retirement. These offerings carry a number of benefits for both employers and their employees.
Group benefits
Our group protection products/solutions offer a full suite of benefits to supplement an employer's basic plan offerings, and include dental, vision, accident, short- and long-term disability, and employee assistance programs. Any of these solutions can be added to create a robust benefits suite and offered as an employer-paid or voluntary (employee-paid) benefit.
Our advisory services are provided through Lincoln Financial Network, a nationwide network of independent financial professionals — all of whom are carefully chosen for their vast knowledge, impeccable credibility, and strong devotion to clients. They provide effective, long-term financial planning solutions to individuals and small businesses, offering a wide array of securities and insurance-related programs.
Lincoln Financial Network is the marketing name for Lincoln Financial Advisors Corp. (LFA) and Lincoln Financial Securities Corp. (LFS), both broker/dealers and registered investment advisors as well as members of FINRA and SIPC. LFA and LFS are affiliates of Lincoln Financial Group.
Learn more about LFN's services or find a financial advisor.
Lincoln Financial Group® is recognized in the industry for our world-class distribution model. It is a key differentiator from our competition and an important attribute that has attracted and strengthened many of our strategic partner relationships. Our business lines are able to market their solutions via three different distribution outlets.
Lincoln Financial Distributors® (LFD) is our wholesale distribution system. LFD sells life insurance, annuities, and defined contribution plans through intermediary strategic partner firms. Lincoln has formal selling agreements with our strategic partners, enabling them to provide Lincoln products to their clients.
Lincoln Financial NetworkSM (LFN) is our retail distribution platform. Financial advisors affiliated with LFN provide financial planning and advisory services, retirement services, life products, annuities, investments, and trust services to affluent individuals, business owners and families.
Our third distribution outlet is worksite sales. LFN, LFD and other third party financial professionals specializing in the employer market sell our group benefit products and defined contribution retirement plans to employers (plan sponsors.)
See an overview of the affiliates of Lincoln National Corporation.