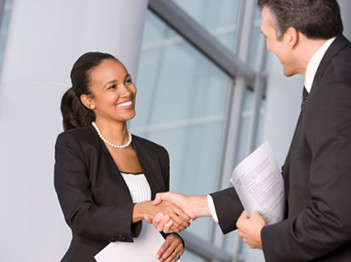 Why Join
It's quite simple - meaningful work, dedicated people and a confident future. Learn more about life at Lincoln and how you can be a part of our team.
We offer the stability and integrity you want in your next employer
Building on more than 100 years of expertise and sound risk management, Lincoln Financial has a strong financial foundation.
Quick facts:
Founded in 1905
More than 9,000 talented employees
Major offices in nine locations throughout the United States
Ranked #25 (by assets) on the Fortune 500 List and #205 overall†
Learn more about our financial strength.
Looking ahead, the goal of Lincoln Financial is to continue to create value for our clients, partners, employees and shareholders. Our business model is sound, our products and advice are needed more than ever, and we are well-positioned to offer our employees a wealth of career opportunities that help our clients take charge of their financial futures.
Read our latest headlines and business news.
†Fortune, issue date June 2016.
Meaningful work in a differentiated culture — Our culture drives our success and is what truly differentiates us in the market. We actively nurture our culture, ensuring that it strongly shapes the way we interact, the way we work, and the business decisions we make.
Integrity and ethics — As demonstrated by our actions, we hold ourselves to the highest standards of ethics and integrity.
Optimism — We believe in the long-term value of our company and ability to overcome any challenges we face.
Diversity and inclusion — We foster an environment of inclusion in which we encourage multiple perspectives, diverse backgrounds, varied skill sets, and creative insights to drive superior results.
Collaboration and teamwork — Working as one company, we welcome participation across business areas to challenge and bring out the best in one another to deliver the best possible solutions and results.
Commitment to people — We recognize that our people bring our vision to life. Therefore, we are fully committed to maintaining an environment that empowers and inspires our employees to achieve extraordinary results and grow professionally.
Commitment to our clients — We provide valuable solutions that help our clients take charge of their financial futures and deliver a consistent, differentiating, and rewarding experience.
Corporate social responsibility — We improve the quality of life for underserved populations through our foundation and other philanthropic efforts as well as promote environmentally sustainable business practices.
Professionalism and excellence — We hold ourselves to the highest of professional standards, as described in our Code of Conduct, and deliver excellence in our products.
Dedicated people
We understand that it is our dedicated people who enable our success. Whether it's taking the time to welcome someone new to the team, partnering with colleagues across the organization to deliver exceptional results, or joining together to make a real and lasting difference in our community, our people make Lincoln Financial a special place to work.
From the moment you join the Lincoln Financial team, you will feel a sense of optimism about what your team is going to achieve, and will be motivated to come to work every day. Our employees are confident in their future — and share that confidence with our clients.
A confident future
We recognize the importance of developing and retaining our talent, which is why we provide ongoing opportunities for professional development.
Whether it's formal training programs, on-the-job learning, mentoring, continued education benefits, a job transfer, a stretch assignment, or simply building your professional network, we invest in your success.
As the primary architect of your career, you will define your career goals, partner with your manager to identify opportunities within Lincoln, and execute on your career development plan.
To support you, Lincoln will provide a wealth of opportunities to help you reach your professional potential.
Our investment in YOU
We make a serious investment in our employees' futures through a broad range of wealth accumulation and protection plans, health and wellness programs, and career development resources designed to help each individual reach their personal and professional goals. We have the reputation, market leadership, and total rewards programs to empower employees for success.
Compensation
Base salary, incentive programs and merit increases
Retirement benefits
401(k) retirement plan with generous employer contribution plus matching contributions
Health and
wellness benefits
Medical plan with domestic partner eligibility; plus optional dental and vision, healthcare flexible spending accounts, wellness/health management/health advocacy programs
Income protection
Short/long-term disability and group life insurance
Professional
development and
tuition assistance
Career development programs and resources, including tuition assistance
Additional work/life
benefit
Employee Assistance Program, flexible work arrangements, volunteer opportunities, and much, much more!
See an overview of the affiliates of Lincoln National Corporation.